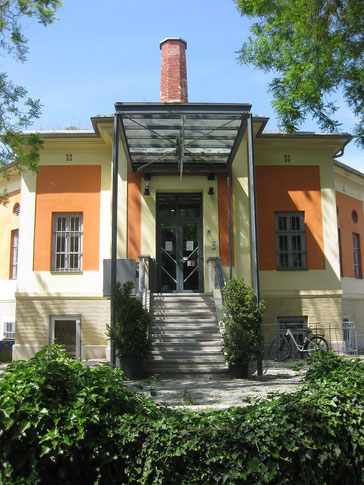 happening sometimes past august 2020 at MUWA project with Josef Klammer, earphones concert, fitting perfect into the 30 years jubilee.
​ The Museum of Perception was founded by Prof. Werner Wolf in 1990 and was located in a container in the public parc of Graz.
​
​ In 1996 the museum was relocated in the urban building in the Friedrichgasse 41, in the former public bath of the district Jakomini in Graz. The opening of the museum in this building happened on 26th of October 1996 by the well known cybernetician and co-founder of the radical constructivism Heinz von Foerster.
​
​ With the installation of the Samadhi-Bad in 1999 within the European project e.l.m.a.s. the Museum of Perception establishes the tradition of the building: Built in 1904 as a public bath the octagonal distinctive building has always been a cultural, very particular house.