STIO meets Volha Hapeyeva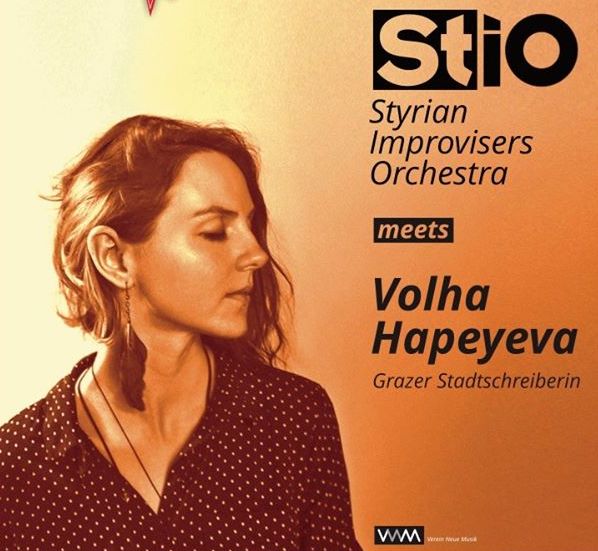 unfortunately due to Covid-19 postponed to the future - maybe at Stockwerkjazz Graz
doing realtime interactions with Volha Hapeyeva, poet, writer, thinker, translator and linguis and her texts The issues that Volha Hapeyeva deals with are not the easiest: the war. The death. The gender ratio. But it does not make it difficult for the reader to follow her lyrical examination of these topics. Hapeyeva's language draws its strength from sometimes almost laconic simplicity.
The focus of this evening is not jazz and lyric but spontaneous, concrete and abstract production of text and sound. The orchestra processes and reacts to texts and text fragments from and read by Volha Hapeyeva.
The Orchestra was founded by V:NM Graz in April 2012 and consists of musicians from the Austrian Improvised music scene. It also has a certain amount of fluctuating musicians, guest artists, and conductors who are familiar with the language of improvised music.
There are roughly between 15-35 musicians depending on the theme of the concert. The instrumentation can vary drastically, but can include horns, reeds, strings, keyboards, percussion, voice, electronic and computerized instruments, 'ethno' instruments, or even prepared and self-made instruments.