THE EARPHONE CONCERT at Alte Schmiede - Vienna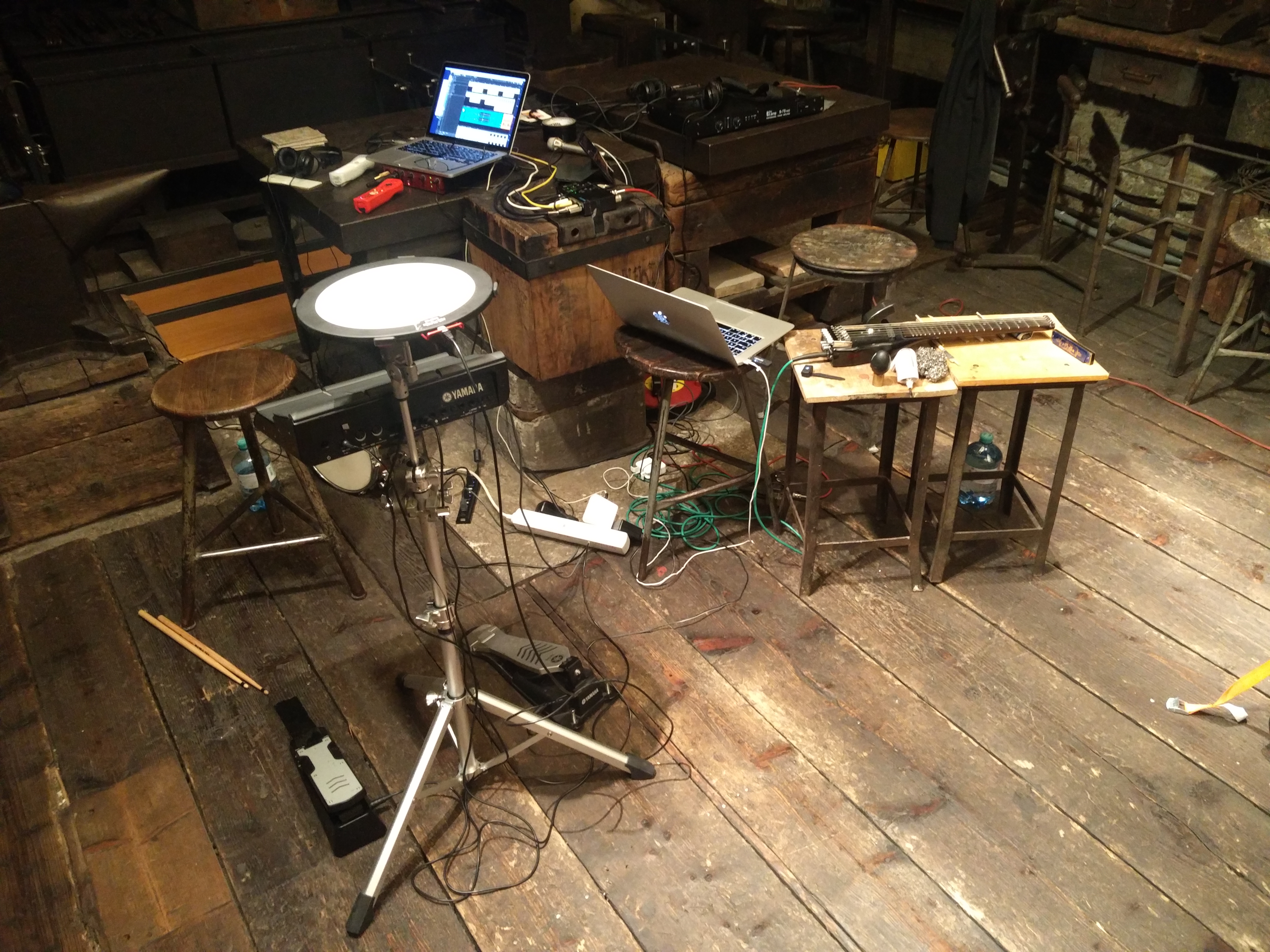 More than 60 earphones at Alte Schmiede, an installation bound to the place, a headphone sculpture, a headphonehall, used as a live venue. 10th of Jannuary, Vienna. Josef Klammer drums, electronics, toys and myself guitar, electronics.
At the recidency at the IEM CUBE the artist duo developed a piece of structured improvisation working with realtime spatialisation in an instrumental and improvisational context. The main focus was how to deal with moving virtual sound sources in an ambisonics sound field, how many sounds can improvisers and musicians control to be still aesthetically and musically valid beyond cheap showmanship. Basic soundmaterial are the sounds of things connected to the internet, a topic also in the center of the concert at musikprotokoll 2017 - The Sound of the Internet of Things. The IEM CUBE with its periphonic speaker dome is the perfect venue for this kind of intermedia type of live music, oszillating between digital and electronic aesthetics and live musicanship with percussion and guitar. Improvisation. Latest ambisonic technologies, the software developed at the IEM, will be used for the live performance at the Cube and to transfer the spatial and live experience to the earphones concetrs, best acoustic for all guaranteed. By intend we don't use wireless earphones, the cable version is more eco-friendly (no batteries etc), but more important is the sculpural aspect of a big number of earphones beeing wired to one source, the audience to be forced either to stay and listen or to leave the common head-space. The earphonse concert series of Klammer&Gruendler date back to their first live earphone concert in the 1980th.