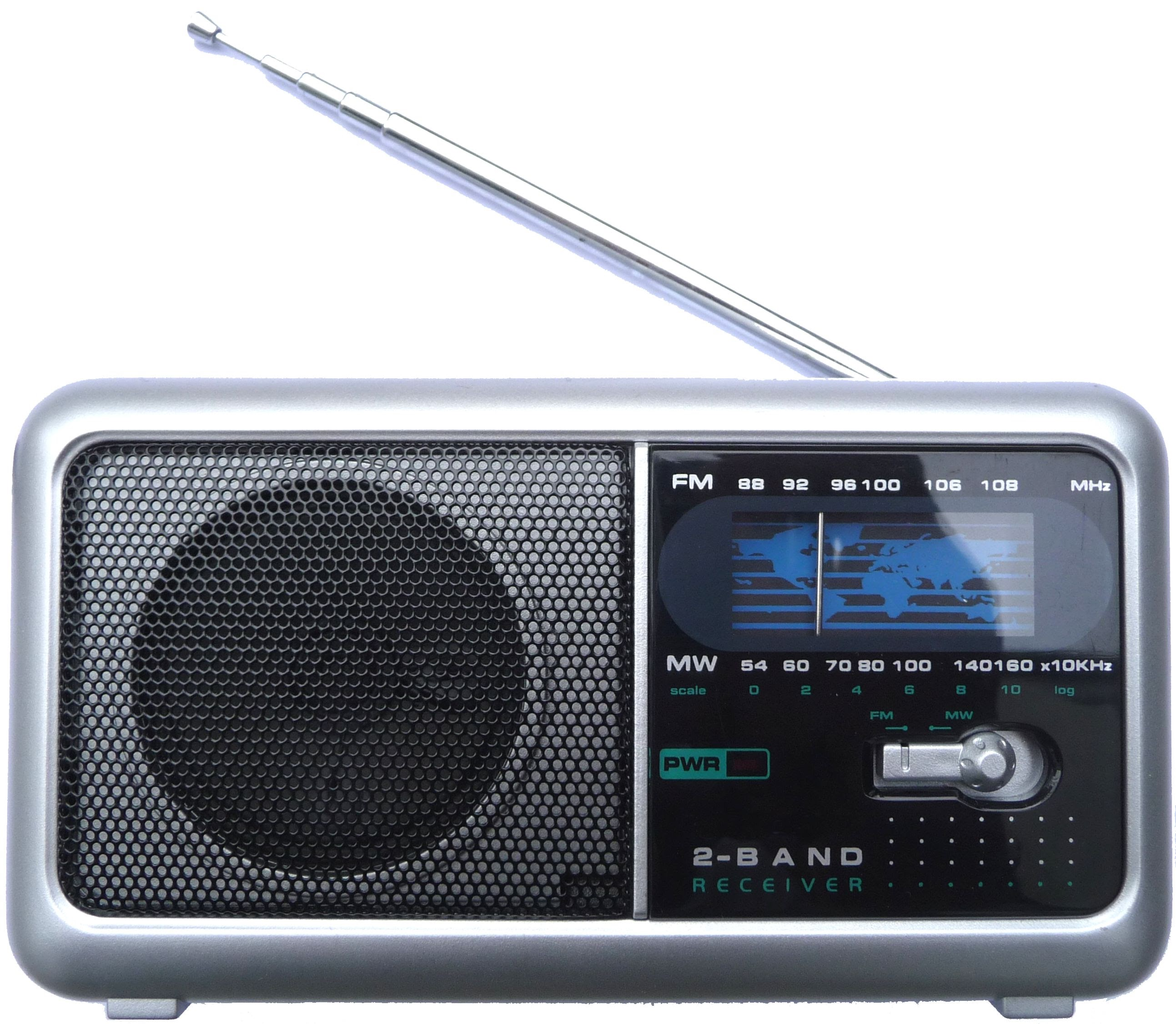 1st July 2018 22:05 Kunstradio
the fifth channel (for Heidi Grundmann)
Seppo Gründler: radios, guitar-controller, electronics
Josef Klammer: radios, drum-controller, electronics
Kunstradio" was a central point to the work of Heidi Grundmann). We (KLammer&Gründler Duo) as "media musicians" percieved as a fith channel in the austrian media scene. In "the fifth channel" we use the live broadcasts of the four official austrian radio channels(Ö1, Ö2, Ö3, FM4) as sound sources. Processed and controlled with drum- and guitarcontrollers they form the "fifth program" in realtime. Its brodcasted as abinaural amisonic satialised stereo signal. Its referenzing to a work by Klammer and Gründler dating back to 1997 commissioned by the Kunstradio. "Four Radio" for two respective four radiostations. Ö2 and Ö3 was the source for a 4 channel piece. Two stereomixes where broadcasted on Ö1 and FM4. Listeners could choose one of the two stations or experience a 4 channel choice in using two radios tuning in to two different stations.
German below:
01 Juli 2018 Kunstradio (22h05)
Das 5. Programm (für Heidi Grundmann)
Seppo Gründler: radios, guitar-controller, electronics
Josef Klammer: radios, drum-controller, electronics
Das "Kunstradio" als zentraler Bestandteil des Schaffens von Heidi Grundmann) war für uns (KLammer&Gründler Duo) als Medienmusiker gleichsam ein fünftes Program in der ORF Landschaft. Im 5. Programm verwenden wir nur die aktuellen Livesendungen der vier österreichischen Radiosender (Ö1, Ö2, Ö3, FM4) als Klangquellen. Diese werden mit Drum- und Guitarcontrollern prozessiert und gesteuert. Resultat ist "Das 5. Programm" welches als binaurales Stereosignal generiert und gesendet wird. Gleichzeitig referenziert die Arbeit auf das 1997 für das Kunstradio entstandene Stück "Four Radio" für zwei bzw. vier Radiostationen. Hier waren Ö2 und Ö3 das Ausgangsmaterial für ein 4-Kanal Stück. Zwei verschiedene Stereomischungen wurden auf Ö1 und FM4 ausgestrahlt. Somit hatten die HörerInnen die Möglichkeit einen der beiden Sender, oder mit 2 Radiogeräten eine quadrophonische Version zu hören.
Mit dem 5. Programm haben Sie nun die Möglichkeit einer räumlich akustisch augmentierten Wahrnehmung.